Potential for a Specialty Clay Mine in the US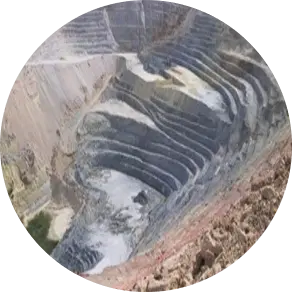 Requirement
Our client had the rights to a field site based in the US which contains a large quantity of a type of specialist bentonite clay used in a wide range of industrial processes. The client wanted to know: What is the market for the clay in the US? What are the main commercial end uses for the clay? How much clay is used for each end use? Who are the clients? Are companies willing to change providers given a cheaper alternative?
Solution
We created a detailed market study assessing the potential for the business venture. We ranked the end use markets in terms of their potential attractiveness. We listed major clay purchaser companies in each end use and gave information about the amount of clay consumed, current relationships and purchasing processes.
Methodology
Interviews were conducted with end use companies in each industry with respondents selected according to the following criteria: Senior figures e.g. CEO, COO, Head of procurement Responsible for/ aware of process for procuring clay for the company Overview and understanding of the company and the market We conducted several interviews in the five most attractive end use markets and then analysed the data to create estimates, forecasts and recommendations for the client.
Client Benefits And Feedback
The marketing study gave the company a clear idea of the potential of the mine, estimates of likely sales and prices, and key end use markets to target. This was instrumental in allowing the company to make a go/ no go decision.