Accurately Analyze And Visualize Data To Form Informed Strategies
What is the significance of data visualization and data analytics?
Tell us your needs, and we'll get back to you right away!
Contact Us
Analyzing data

is important for companies to better understand their

customers

and improve the overall quality of their services.

This data, when visualized graphically, will help develop trends and conclusions, simplifying complex information and enabling accuracy while making critical business decisions.

The Business Research Company has worked on several data analytics and visualization projects, assisting clients in identifying important information that would otherwise go unnoticed. Our team is skilled in a variety of data analytics and visualization techniques, ensuring that the insights and conclusions we provide you are accurate and relevant.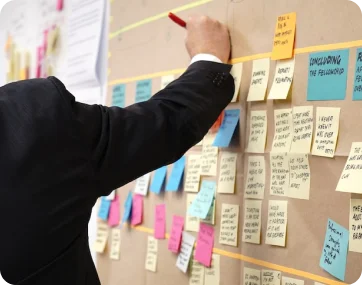 Need help with continuous research services?
Contact Us
Our Business Analytics And Data Visualization Services Will Help You
Understand markets through our accurate market size database
Analyze data effectively and accurately
Highlight useful information that's crucial to your business's growth
Visualize data to identify patterns and relationships
Spot trends and outliers that might affect your business
Data Analytics
We provide comprehensive statistical analysis by utilizing methods such as significance testing, correlation, linear regression, conjoint regression, factor analysis, and cluster analysis. In addition, descriptive statistics such as mean, median, mode, variance, and bivariate and multivariate analysis are included in our reports.
We use software such as SAS, R, Python, SPSS, and Excel.
Data Visualization
Our reports include pictorial representations of data so that clients can identify patterns and get a quick overview of the information we gather in a summarized format. In our reports, we use visualization and presentation platforms like Google Data Studio.
Some other tools that we use are Power Point, Visio, Tableau, and SQL Databases.