Natural Gas Value Chain Analysis for a Tire Manufacturer
Requirement
A major manufacturer of tires wanted to identify ways to source energy for their factories as part of a long-term investment strategy. Therefore, the client wanted an in-depth understanding of natural gas industry with major focus on the natural gas value chain. The scope of the report included: Description of the value chain for natural gas. Impact of economic conditions on the natural gas value chain.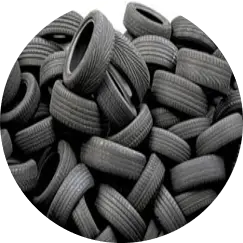 Solution
The client was provided with a detailed report including: An in-depth description of the natural gas process involving the upstream, midstream and downstream activities. Characteristics of natural gas. Detail description of the individual parts of the value chain of natural gas in North-America, Europe and China. Expected future trends down the value
Methodology
2-3 interviews per region were conducted with executives or experts in the gas industry. These were particularly important in estimating the future impact of different oil price scenarios on the natural gas value chain. Secondary research on oil and gas value chain was conducted through industry associations, market reports, journals and trade magazines. Our Consultants gathered the information, analyzed the industry and market trends and developed a comprehensive report with future forecasts of natural gas prices.
Client Benefits And Feedback
The client used the report to help plan growth strategies and the positioning of its factories.