Short List of Potential Acquisitions for an Energy-Sector Software Services Provider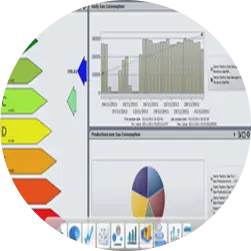 Requirement
A provider of software to the energy industry wanted to investigate potential targets to expand its business in the US. It wanted first to identify a shortlist of potential targets. Criteria included: Headcount 25+ Revenues $5m plus Proven record of delivering high quality software solutions and support to the oil and gas sector in the US. Strong network with the CIO level in North American oil and gas firms.
Solution
TBRC delivered the following. Details of the initial short list of companies with accompanying metadata. Company profiles of 4 companies meeting the client criteria with the following details. Overview Key facts Basic financials Services and capabilities Clients and client feedback
Methodology
TBRC suggested the following approach Use of financial and corporate databases to identify companies matching the basic criteria- industry, headcount and revenues- this identified over 200 companies. Website and secondary source research in order to develop a more specific shortlist based on the exact nature of business and services offered – list reduced to c30 companies Companies meeting this criteria were then researched in greater detail, including some primary research to establish whether they met the criteria in terms of product quality and network.
Client Benefits And Feedback
The client was satisfied with the list of potential targets and utilized the information in its investment decision process.